What Are Location Pages?
A location page is a dedicated page about a specific business location.
For example, if you are a local business you should have a dedicated page for each location that you have a physical office in.
Example: An HVAC company would have separate pages for each office location:
Tampa, FL
St. Pete, FL
Clearwater, FL
If you only have one location, then your contact will serve as you location page like this.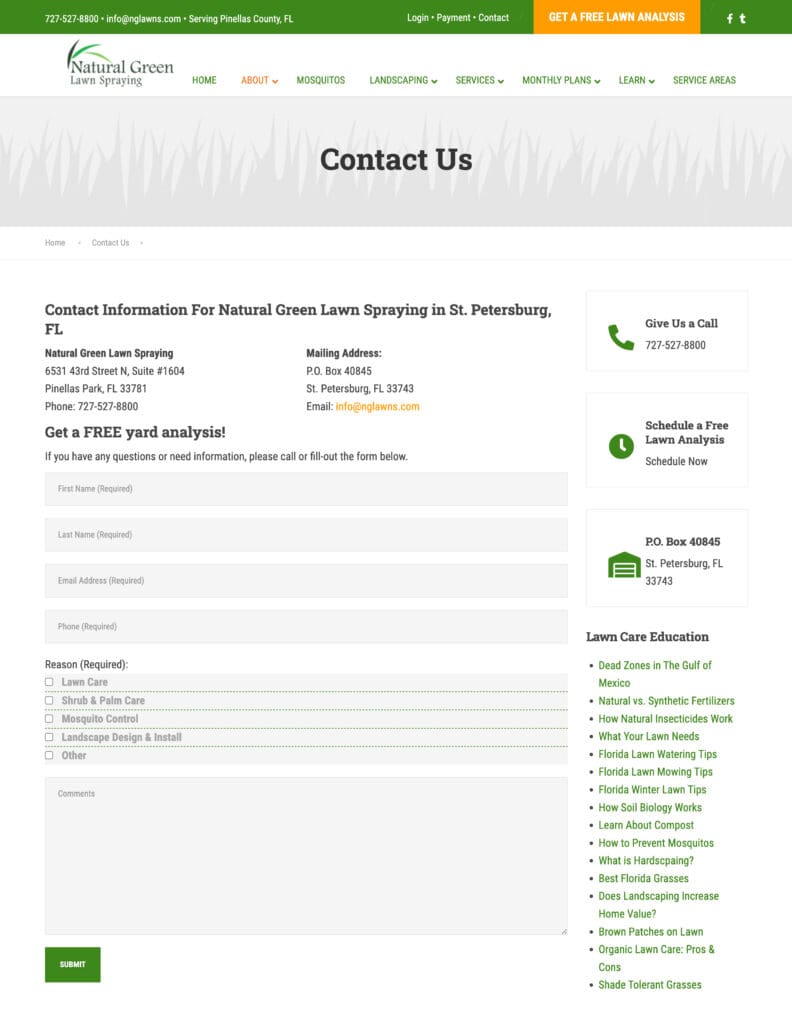 Why Are They Needed for Local SEO?
If you're a business with one physical location or multiple physical locations, I recommend creating location pages for each physical location.
Location pages give the site the opportunity to rank in all the cities or areas that they have locations in.
Are Location Pages Considered Doorway Pages?
I recommend using unique copy on each location page. Why do I recommend this? Because we don't want Google and other search engines to consider these "doorway pages" or "low-quality pages". Otherwise, they may not rank well at all.
Here's what Google has to say about Doorway Pages:
Doorways are sites or pages created to rank highly for specific search queries. They are bad for users because they can lead to multiple similar pages in user search results, where each result ends up taking the user to essentially the same destination. They can also lead users to intermediate pages that are not as useful as the final destination.

Here are some examples of doorways:

Having multiple domain names or pages targeted at specific regions or cities that funnel users to one page

Pages generated to funnel visitors into the actual usable or relevant portion of your site(s)

Substantially similar pages that are closer to search results than a clearly defined, browseable hierarchy

https://support.google.com/webmasters/answer/2721311?hl=en
A Google employee has also publicly warned that location pages could be considered doorway pages.
Reference: https://www.seroundtable.com/google-city-landing-pages-doorway-pages-28670.html
Personally, I believe they are ok to have as long as they are not basically copies of each other with the city name swapped out. That's why I recommend that each page be unique and not have content duplicated on other location pages (within reason).
Must-Have Elements on Location Pages
There are quite a few things you can add to location pages to make them unique.
If you have time, you should read Phil Rozek's article "Template for Creating Knockout City-Page Content for Local SEO".
Location Page Checklist
I've created my own checklist here below that you can use in addition to his.
Each location page can include:
Business name, address and phone number
An embedded Google Business Profile listing of the business name (not just the address). Driving directions might be a Google Maps ranking factor. Make sure to embed the correct Google Map on your site.
Describe the overall business
Describe the business location
Discuss what services are offered at this location
Write about the city the location is in
Mention your favorite places in the city
List partners and / or complimentary businesses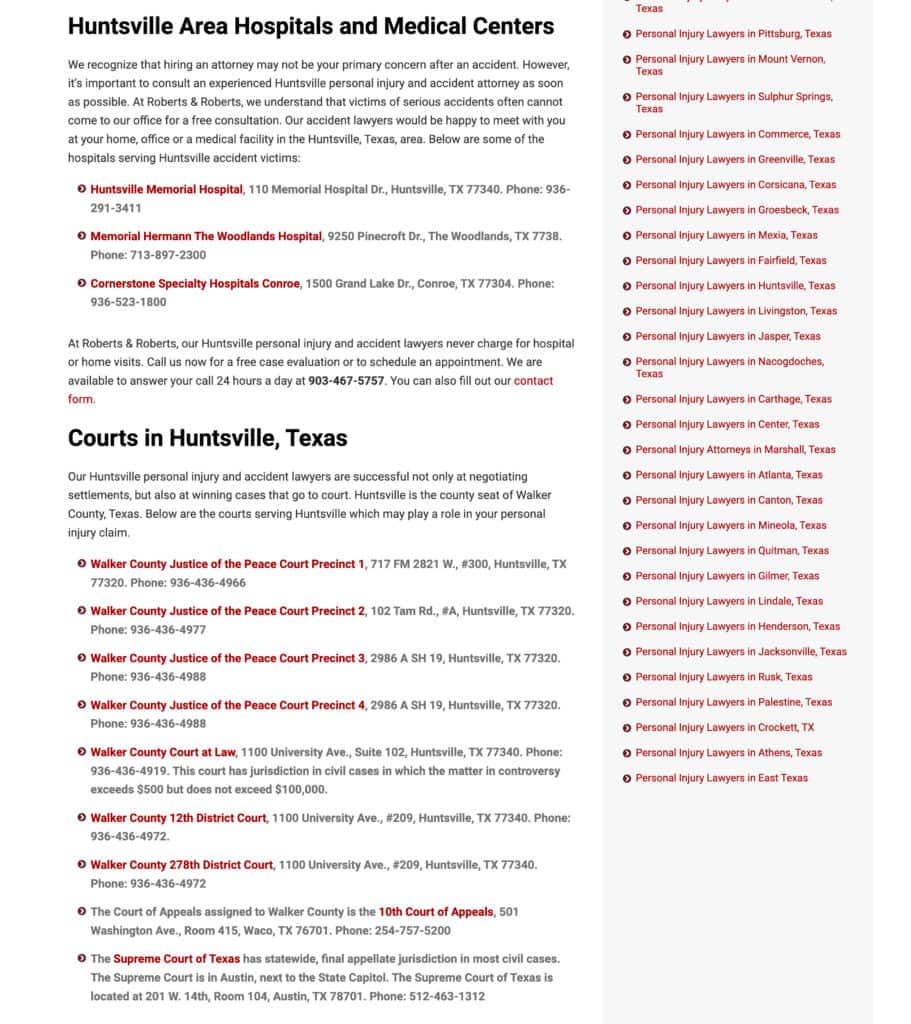 Type out old school driving directions
Insert reviews or testimonials from customers in the city
Add photos from employees or jobs in the city
Use this awesome questionnaire from Phil Rozek to come up with ideas for other city-specific topics you can write about on each location page
Examples of Great Location Pages
Dick's Sporting Goods breadcrumbs are perfect: https://stores.dickssportinggoods.com/fl/tampa/288/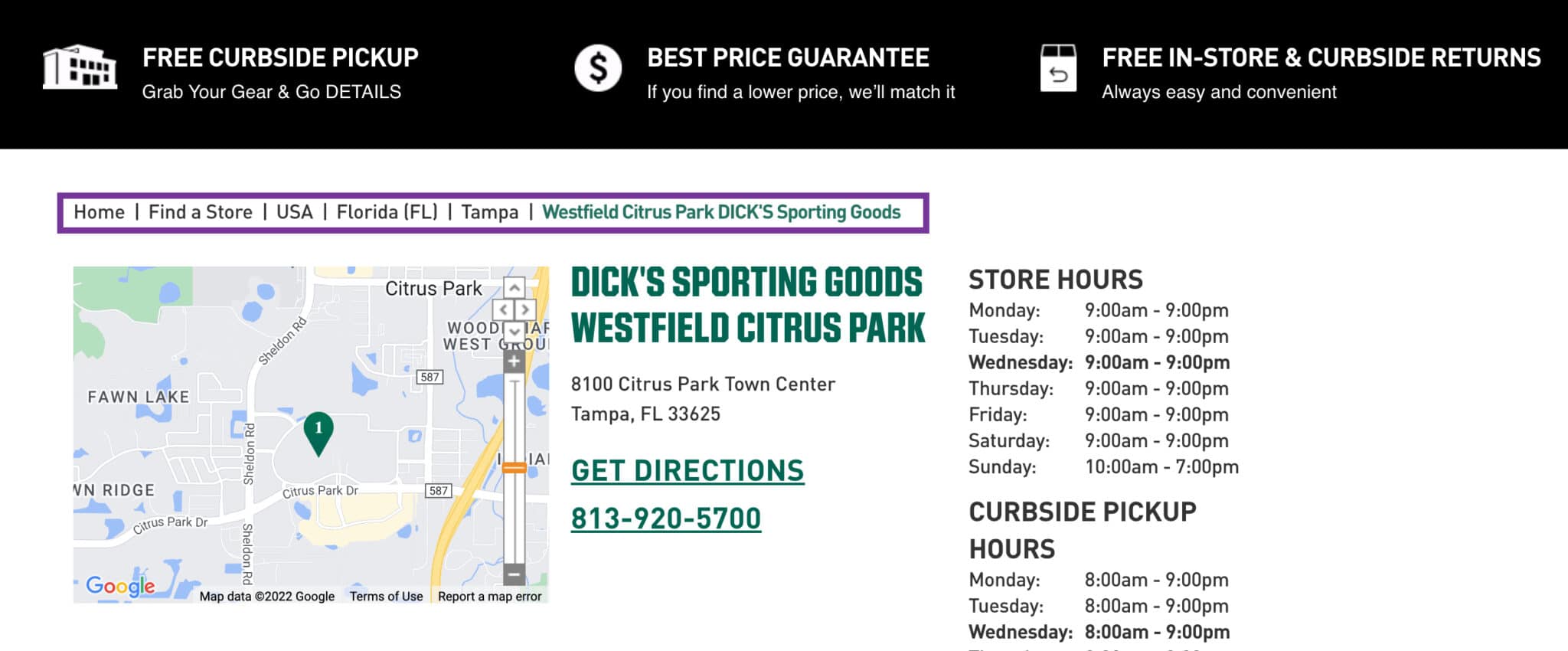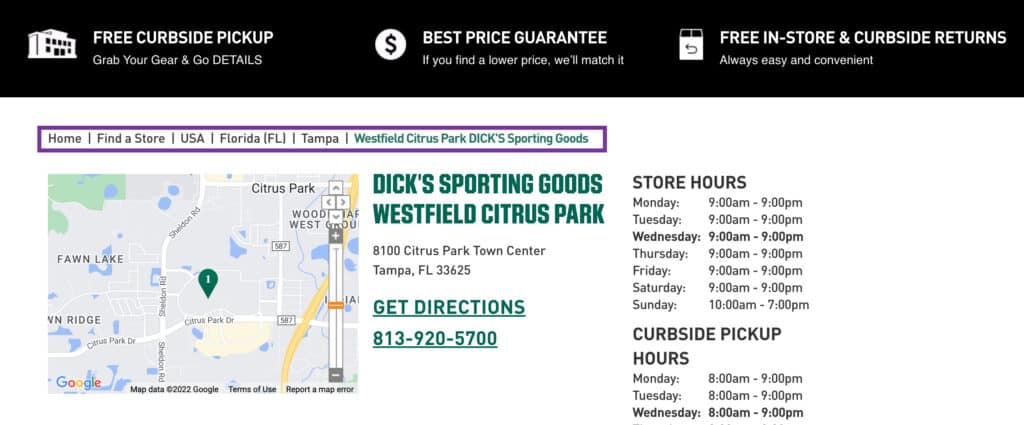 Best Buy's local reviews are spot-on: https://stores.bestbuy.com/fl/saint-petersburg/6600-22nd-avenue-n-565.html#CustomerReviews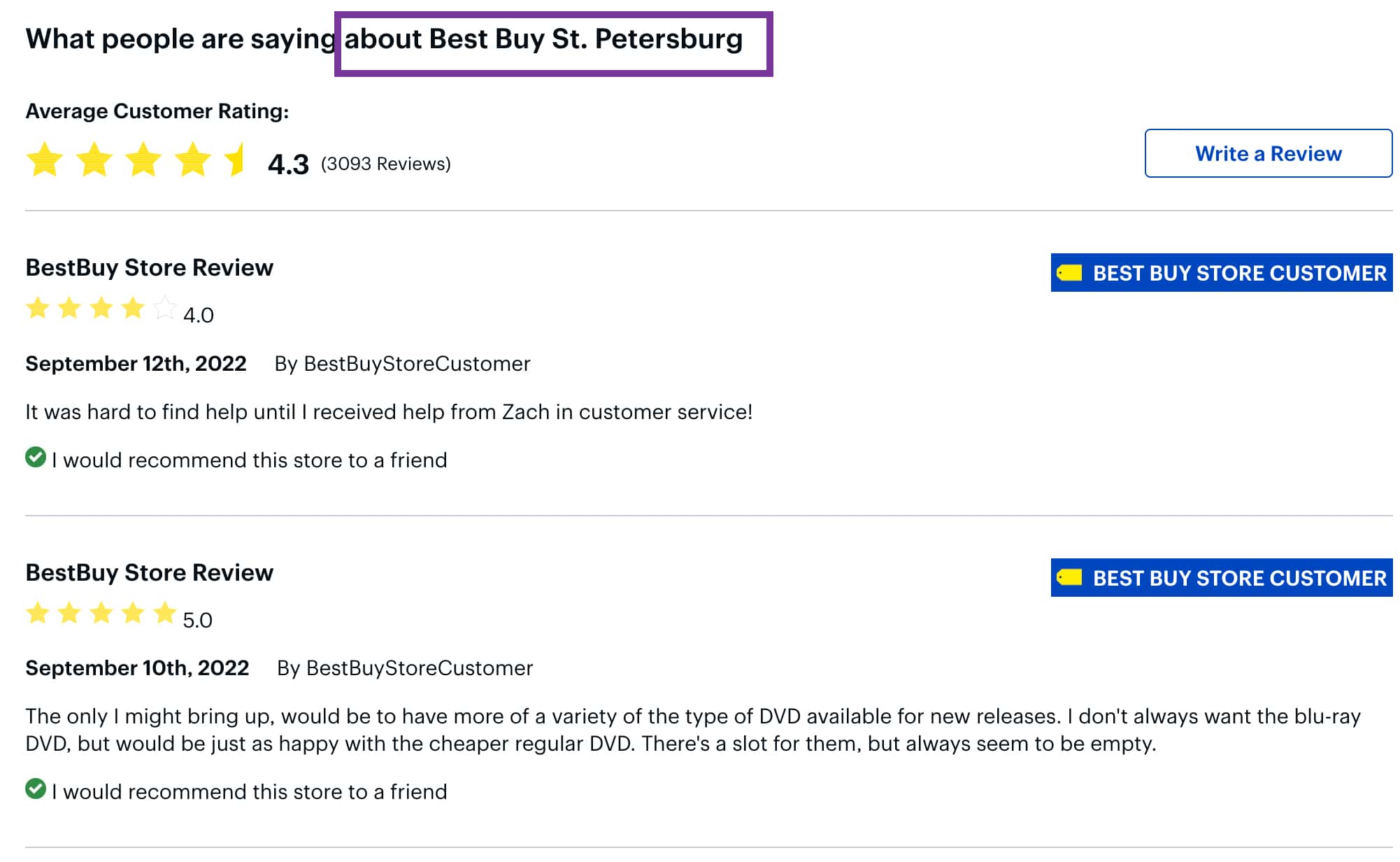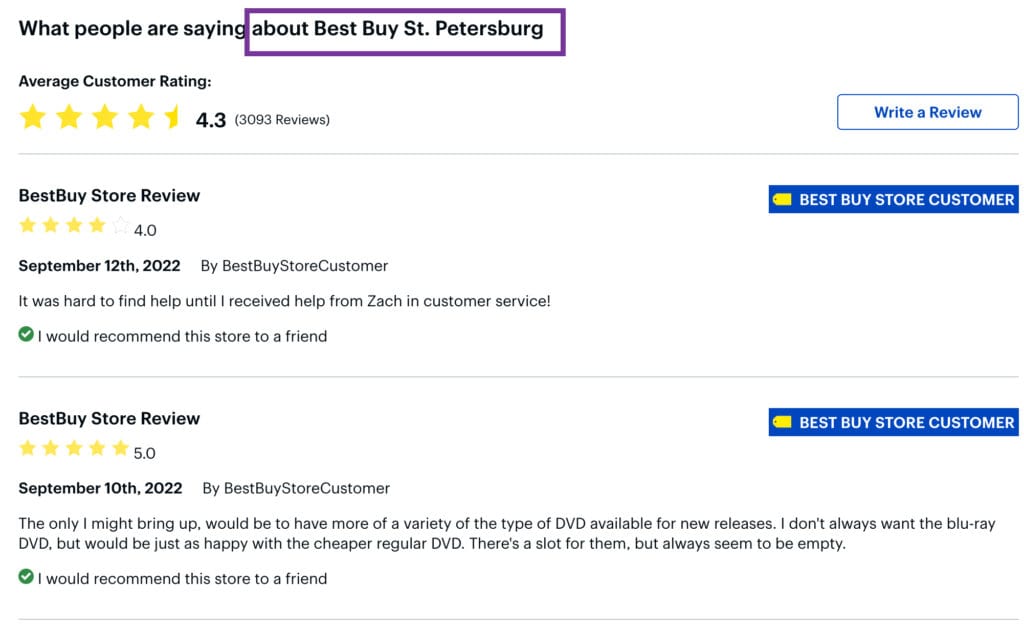 West Marine's Google Maps embed + they include a link for driving directions: https://www.westmarine.com/stores/st.-petersburg-fl-1289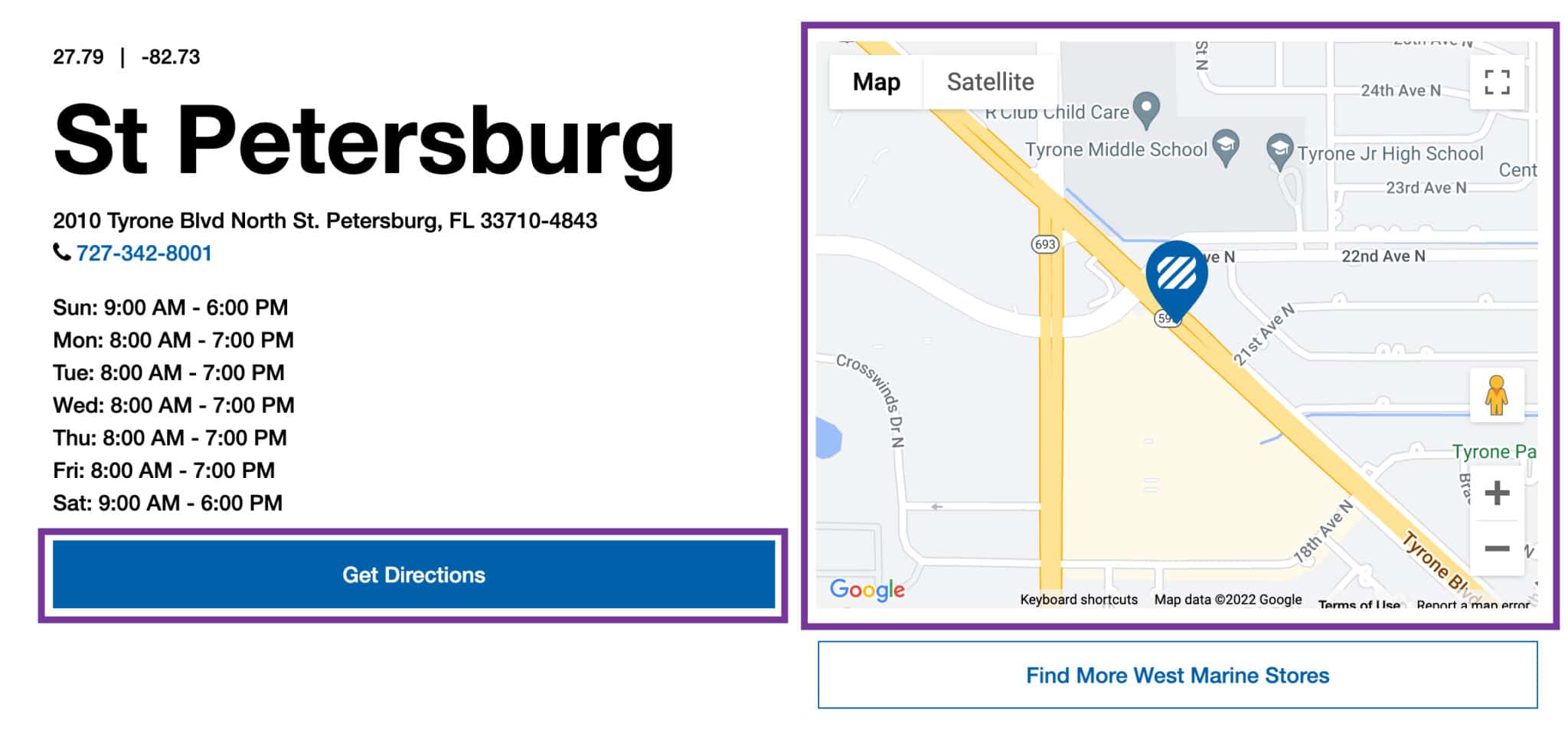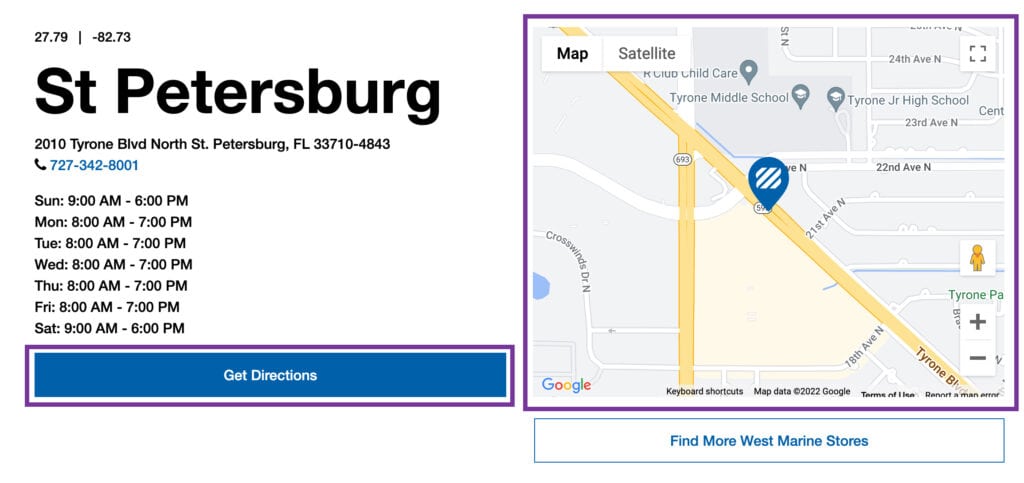 Other Location Page Examples
Location Page Experts
In conclusion, if you're a business with one physical location or multiple physical locations, I recommend creating unique location pages for each one so that you can grow your organic traffic!
At CONTENTAMIGO our focus is creating stellar local SEO content. If you need assistance finding the right keywords to target on a local level or need location pages created, we'd love to help! Just place an order!