What Are Content Briefs?
Creating a Content Brief can help you plan your content. This document gives an overview of what type of content you'll be creating and what it should cover.
It's a helpful tool for content creators because it essentially contains instructions for creating the content. Without a Content Brief, your content may turn out very poor or off-topic.
It's even better if the Content Brief includes instructions for the writer and instructions for whoever uploads the content.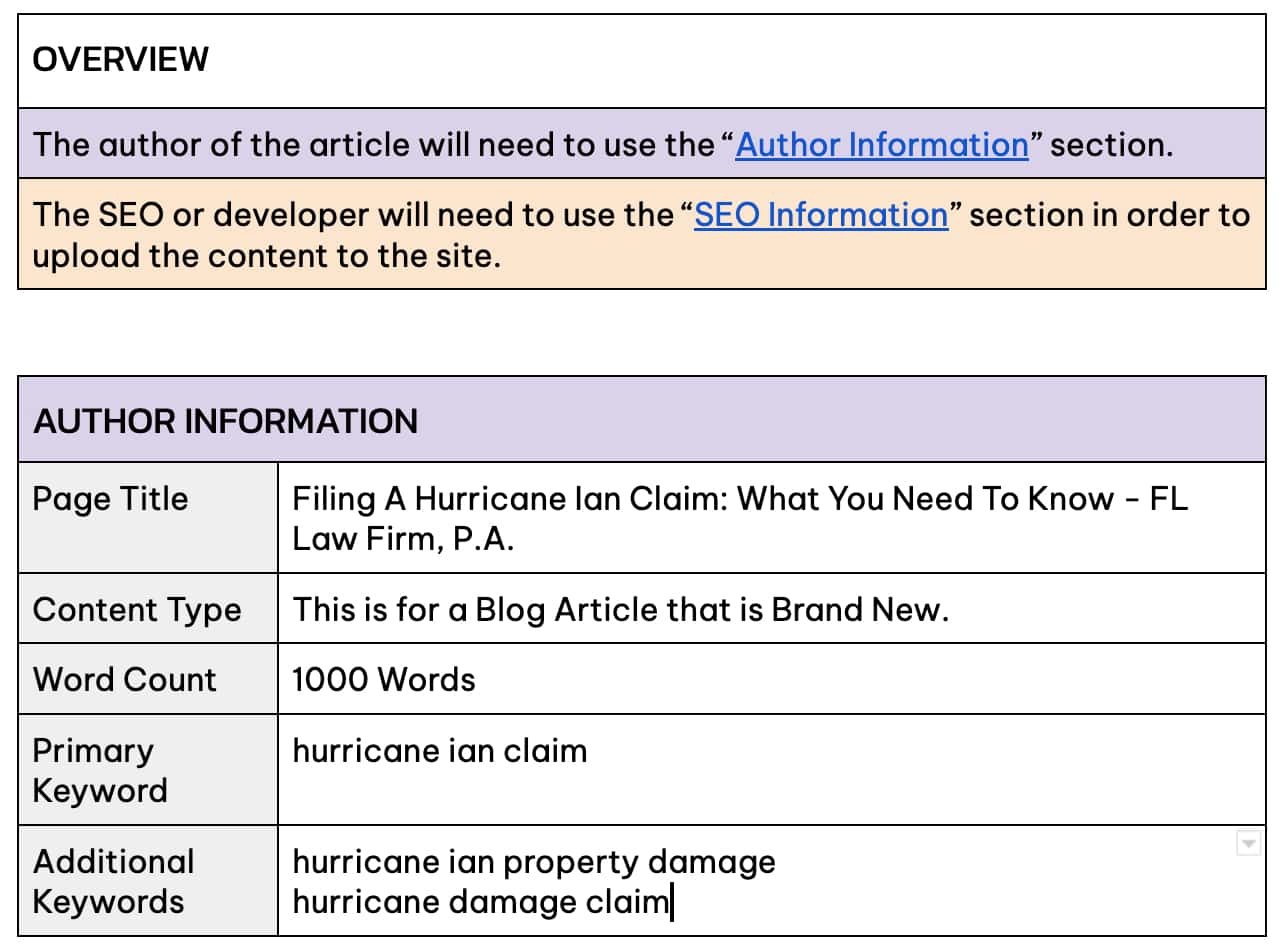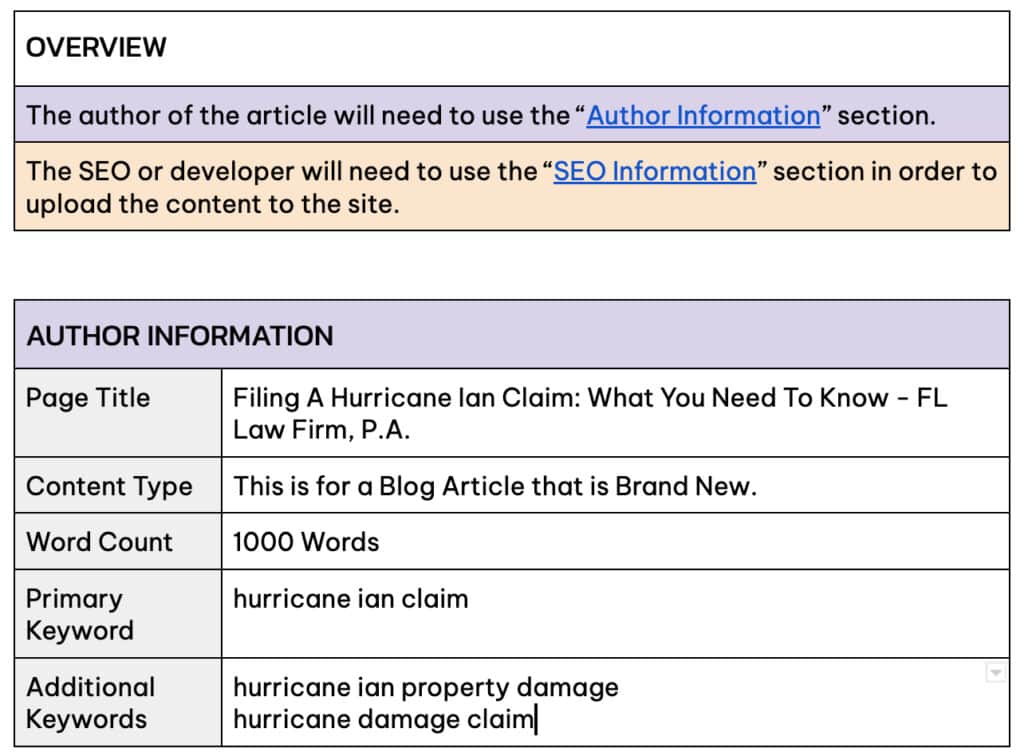 What Should a Content Brief Include?
A Content Brief should include the following information:
Title
Content Type
Word Count
Target Keyword
Related Keywords
Niche
Competitors
Client Notes
CTA
Resources
Content Outline
SEO Recommendations
Etc.
Content Brief Examples
If you'd like to see what our Content Briefs look like, you can take a look here.
Content Brief Experts
At CONTENTAMIGO our focus is creating stellar content. You can order just Content Briefs and pass them on to your writers, or you can order Content (which always includes a Content Brief).